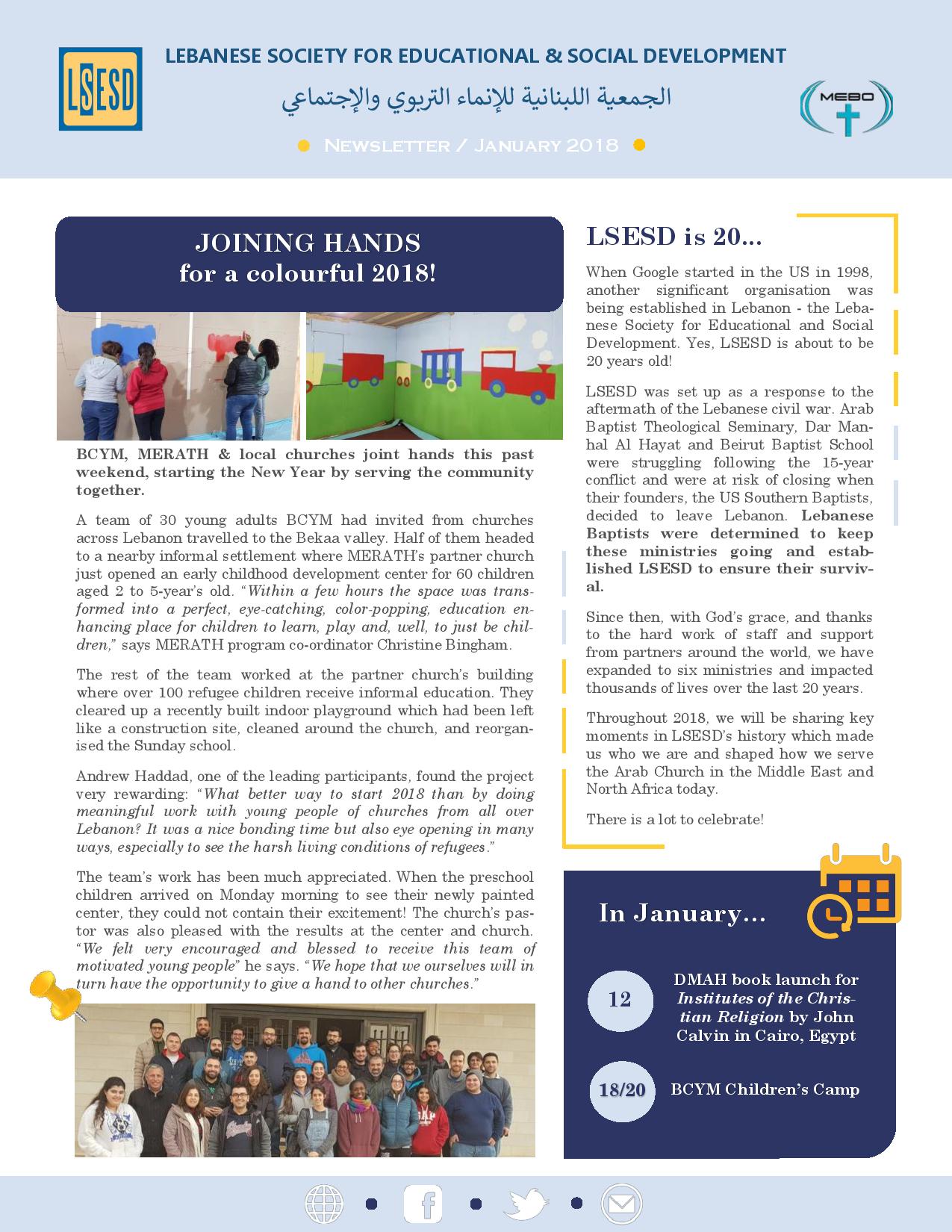 Click below to download the latest LSESD newsletter and access previous editions.
January 2018 articles
Joining hands for a colourful 2018
BCYM, MERATH & local churches have been joining hands to start 2018 by serving the community.
SKILD reaches out to the Palestinian community
One of the most impoverished communities in Lebanon are now indirectly being helped by LSESD's special needs ministry SKILD
Transformed lives: when beneficiaries become partners
Life has been tough for Leila since her husband died in a car accident in 2002...
To be notified when the next LSESD newsletter is available to download, signup here