BBS Valedictorian Lara Baz
Lara Baz admits that she didn't like LSESD's Beirut Baptist School very much when she started going over 10 years ago, especially its "strict rules" and "dress code". But during her valedictorian speech at the 56th Commencement Ceremony in June she told the story of "an ambitious girl" (who turned out to be her) that "grew to love every brick in its buildings, every room that she entered, every teacher she had the honour to be taught by and every friend that she had walked with. BBS was the family who raised her just as much as her parents did," Lara said.

She went on to pay tribute to members of her BBS family like her teachers and Director of Academics Alice Wazir and Director of Operations and Administration Toni Haddad. "Thank you for preparing us for the real world," she told Alice and Toni. "You inspire us."

What Lara said chimes perfectly with the mission statement of BBS "to prepare students in mind, body, and spirit to meet the challenges of the world around them" and to help them "flourish socially, spiritually, and academically". Calling the school "a family" was an apt description of what BBS and LSESD are trying to achieve through education in Lebanon and what makes us distinctive. It's not just about giving students the academic knowledge to survive in the 'real world' but also providing them with an environment where they feel loved and affirmed. It's about imparting Christian values to help students stay grounded and strong in a challenging part of the world to live. It's about raising young people up well and investing in them like every good family does.

The mission statement at BBS is not for show, it is a living and breathing reality for those that teach and lead the school. From preschool to year 12, teachers across the board passionately espouse a desire to prepare their students for the challenges of the real world. They are rooting for every student and wanting them to reach their full potential: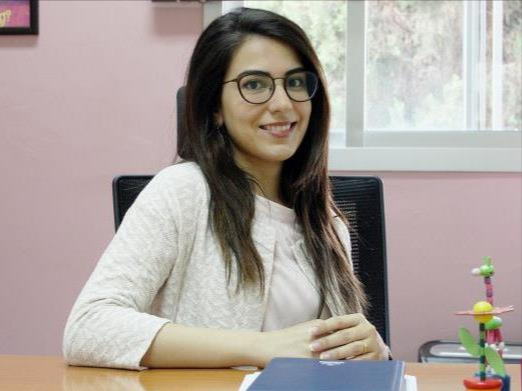 "We have goals that target language and literacy skills, but also emotional, social and motricity development. We want all children to master all the skills they need within the school but also in their life in general."
Nahi Moussa, Head of preschool division
"We are seeing, especially in the Middle East, that some children are deprived of education, but when you give students an education you give them the weapon to face everything in life. My biggest hope for these children is for them to reach their full potential of development at all levels, irrespective of the starting point."
Grace Najjar, Head of Cycle One, Elementary School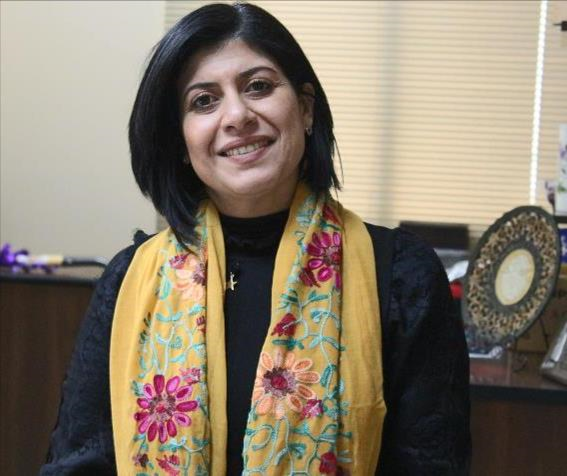 "Our main goal is to help the students be creative thinkers, to solve problems in a rational way, and at the same time not judge others if they are different but try to find solutions all together. In Lebanon one of the biggest problems is not being able to accept others if they are different or think differently than us. What we have succeeded at BBS is to help our graduates meet people at a certain point when they are not agreeing."
Alice Wazir, Director of Academics
It is not just words. The fruits of the approach by BBS are there to see: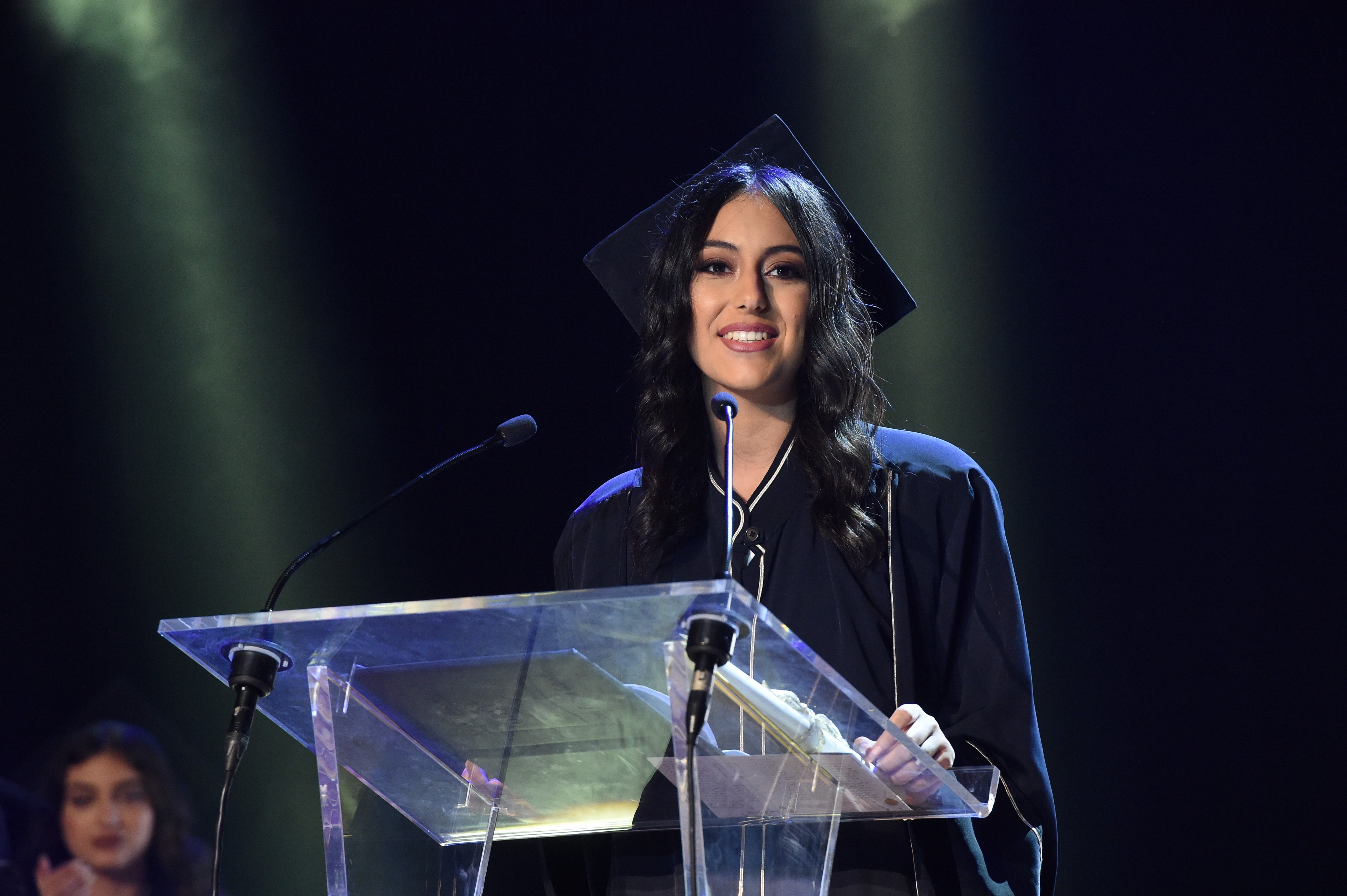 • BBS's academic results are impressive. In 2017/18 there was a 100% pass rate in the Brevet exams (year 9) and 94% pass rate in the Baccalaureate exams (year 12) with 11 students commended as "very good" and 12 "good". Valedictorian Karen Sweid had the second-best grade for Sociology and Economics in Beirut [read her story here]
• Over 70 students benefited from support from the Special Education department, who helped those succeed and overcome issues that they face.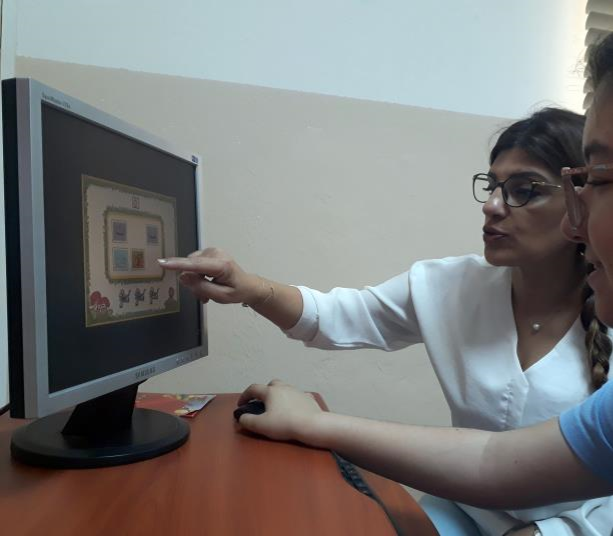 • Over 400 students were supported by financial aid from the school to help them continue with their education at BBS and help them reach their full potential, regardless of the cost, Many in Lebanon are undergoing economic hardship, so this is becoming an increasing need.
• Students have been developing creative thinking and 21st century skills through e-learning and extracurricular activities like the Robotics club where they work together on practical projects.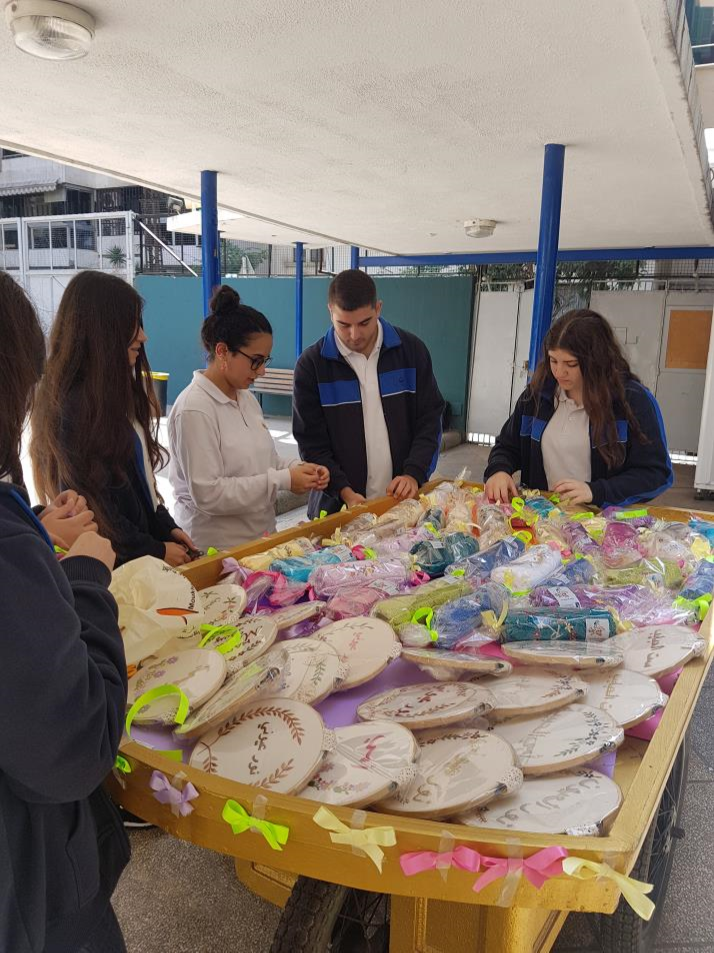 • Grades 10 to 12 have been learning to work together and care for the needs of others throughcommunity service. In 2017/18 the BBS community service project enabled them to help vulnerable women earn money by selling goods they had made, collect clothes for a charity (set up by BBS graduates) giving them to needy people, and raise money to buy a wheelchair for someone who desperately needed it through recycling water bottles collected at the Beirut Marathon. "We learned useful values for the future," says Jawad, a student from Grade 11. "We learned how to be responsible, how to empathize with others, and about the different groups within society. We all worked and gave from our hearts."
By sowing seeds in these young lives, LSESD through BBS are preparing students for a future where they can not only achieve personal success but also champion a better future for all those in the Middle East and North Africa region. Lara Baz picked up on this point as she concluded her valedictorian speech with a message to her fellow graduates.

"On behalf of all the students here, I thank the school for its prolonged work to develop us, for it was BBS that encouraged those dreams that went beyond limits and paved a different path to success," she said.

"Graduates, friends, make every day count. Change Lebanon, make a difference. Fight for equality and equity in the face of corruption. Fight for women in parliament and racial integration in the face of ignorance."

"Here's to a brighter future, a better Lebanon and to BBS."
Help us prepare more students for the real world by giving a gift to BBS
Chris Hall, August 2018